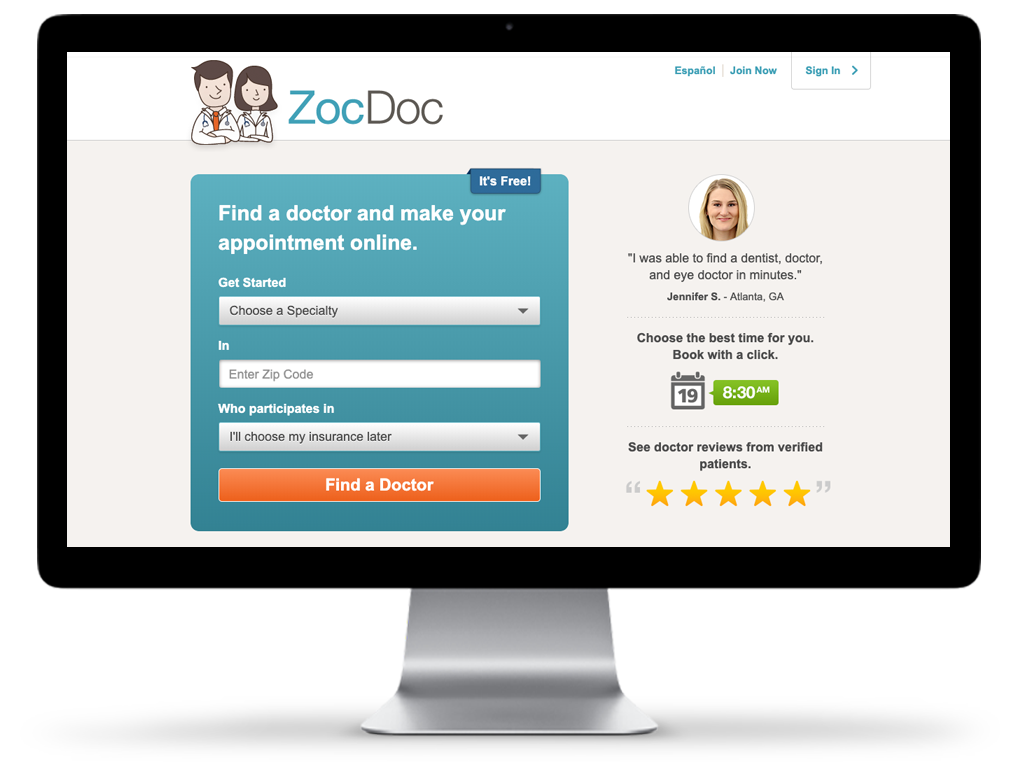 ZocDoc gives power to the patient by allowing them to search for a doctor and book appointments online. I was the first designer to join ZocDoc and eventually grew into a leadership role within the product team. I was involved in all stages of designing the web and mobile product - conducting user research to address issues in the booking flow, wireframing and iterating on paper and InVision prototypes, and working with developers to produce pixel-perfect designs.

In redesigning the patient-facing ZocDoc website, I took part in multiple rounds of user interviews and usability tests in order to identify common pain points in the booking experience. I redesigned the informational hierarchy of major booking pages that helped users search for doctors and appointment times. I also designed a wellness dashboard for returning users that helped drive re-bookings and organized health related tasks. 
These designs were adopted after being validated by rigorous A/B tests and follow-up user interviews.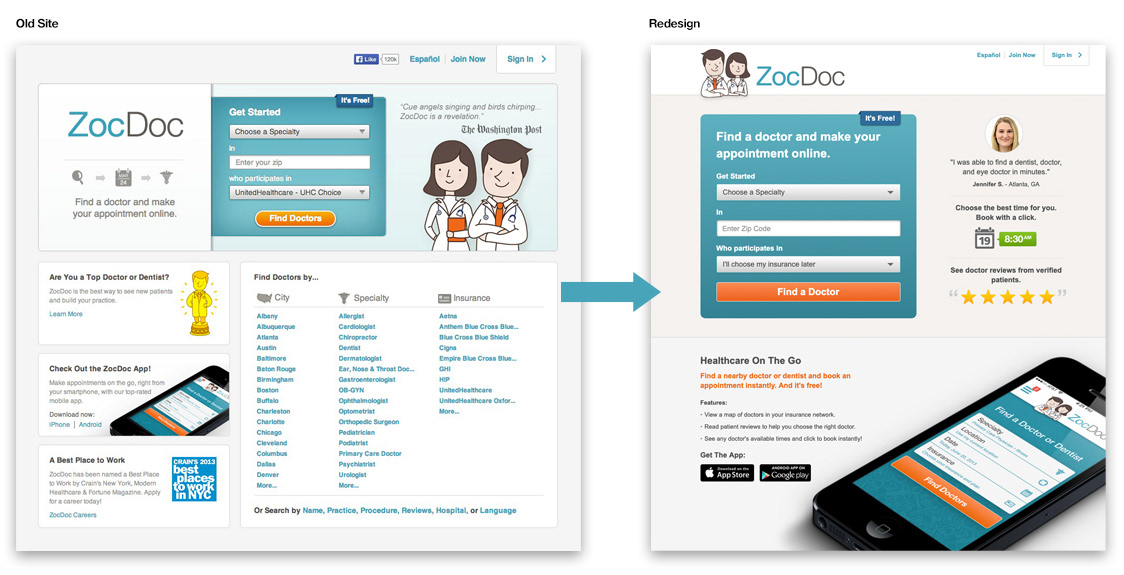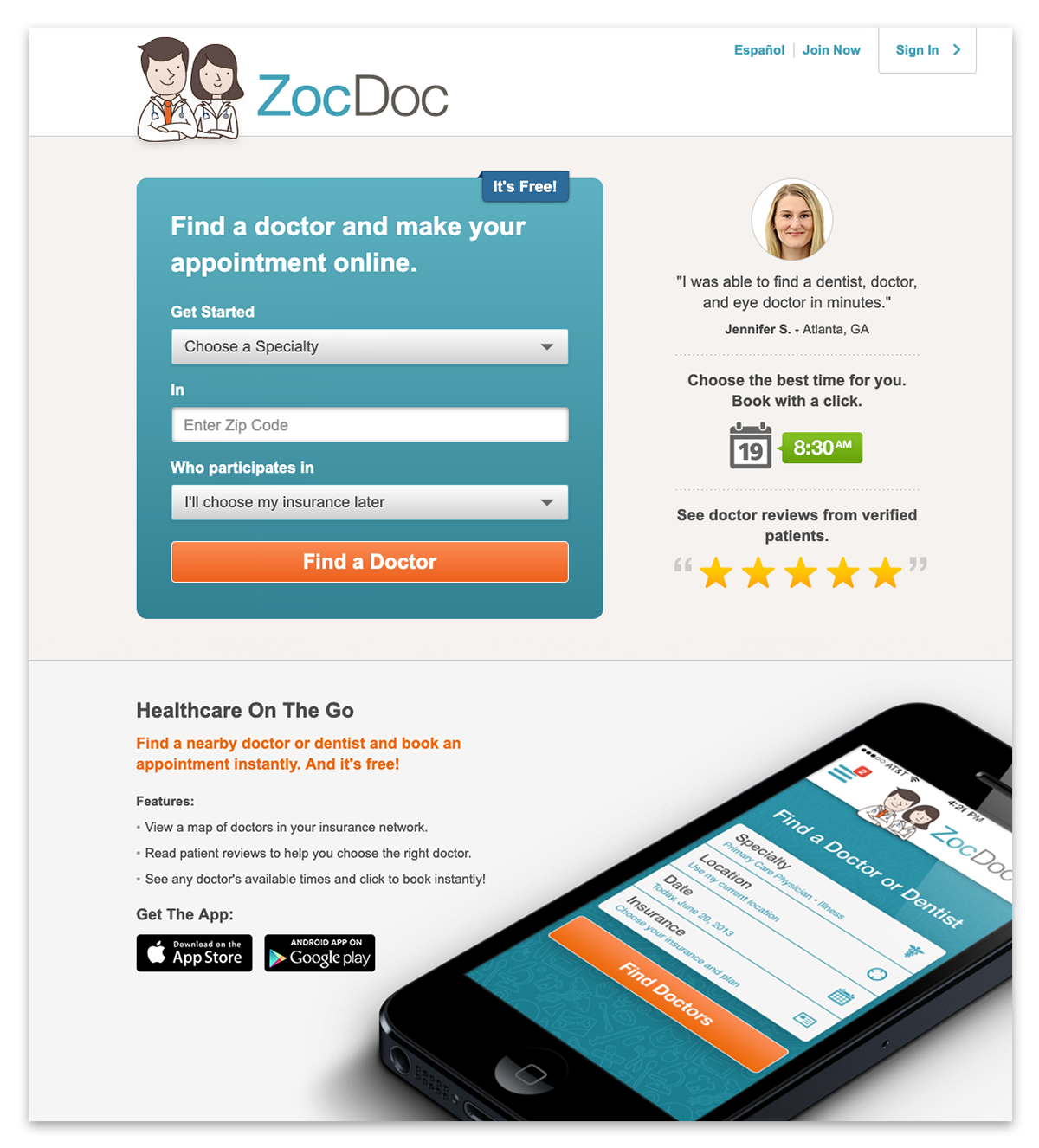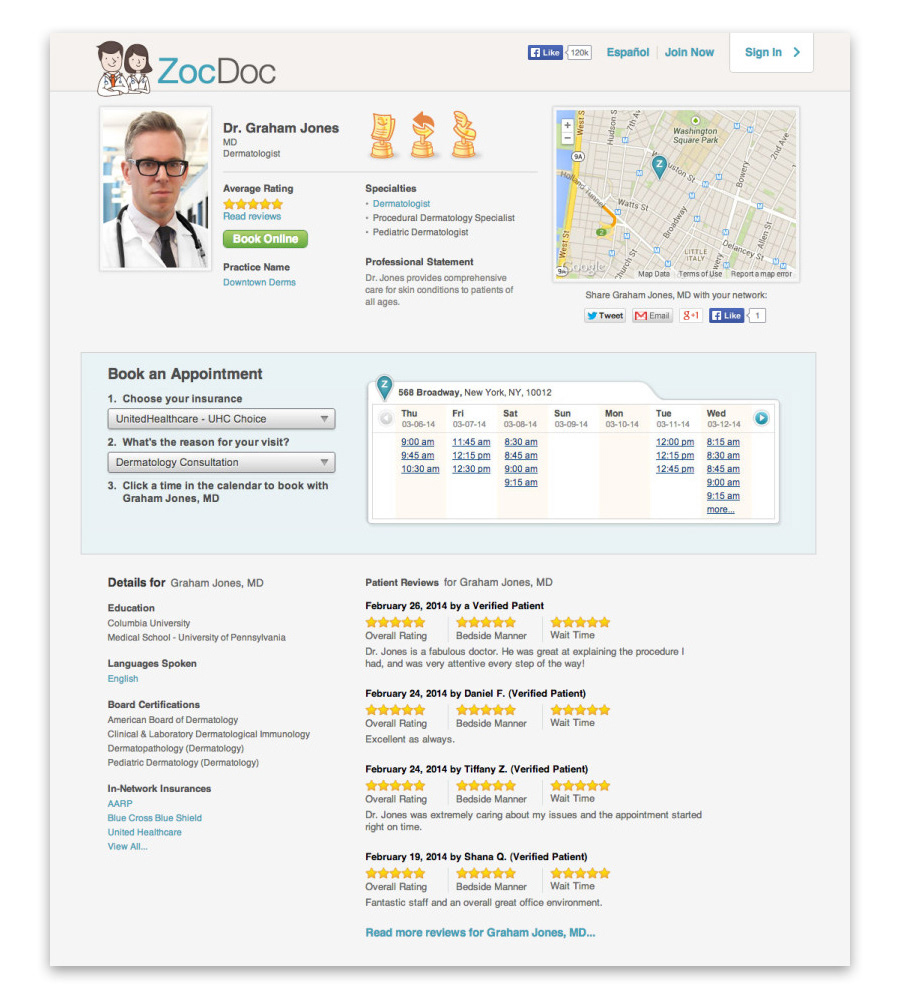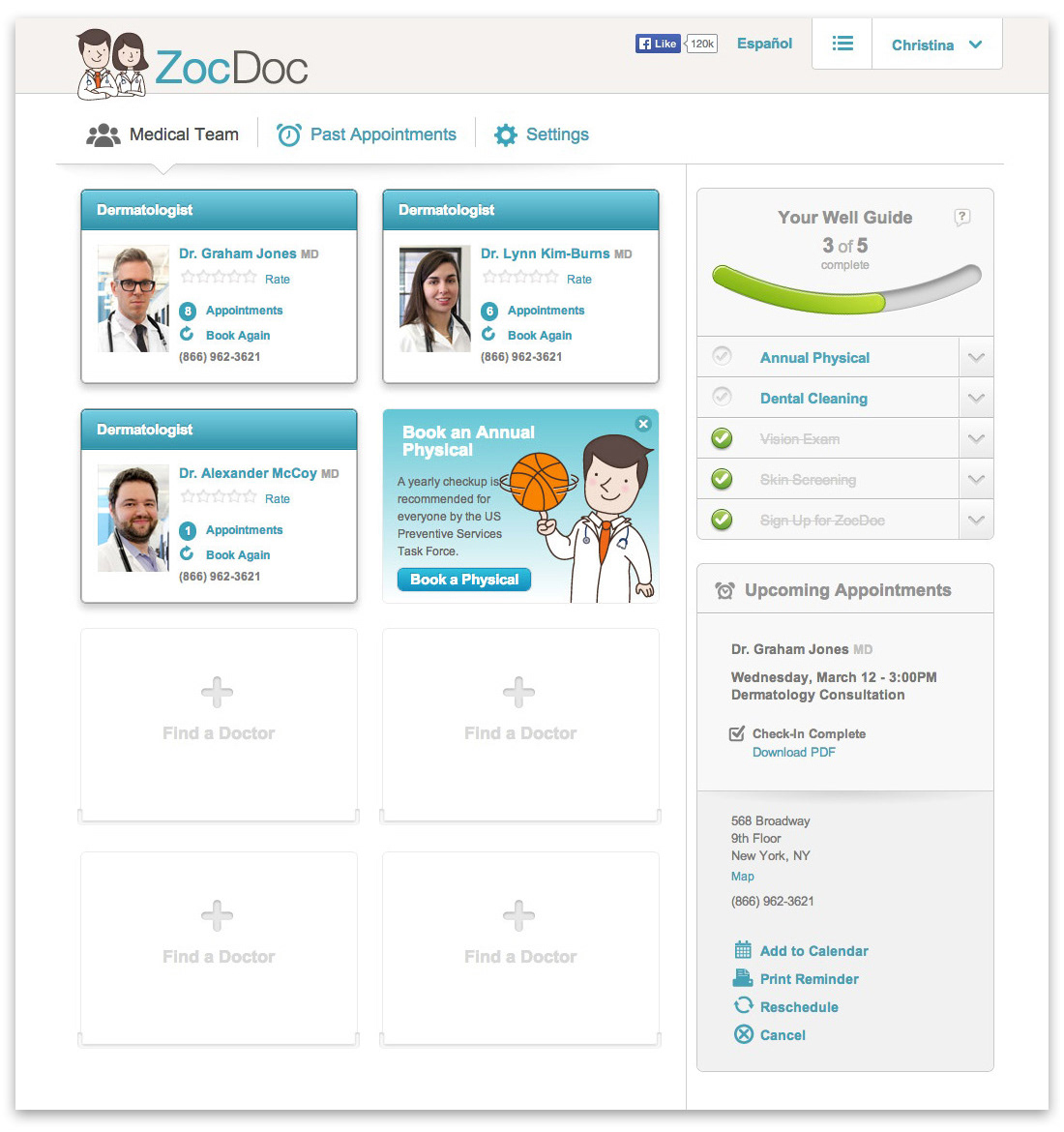 I also spearheaded the first couple redesigns of the original ZocDoc mobile app, developing designs and features such as the Wellness Guide that are still referenced in the current design.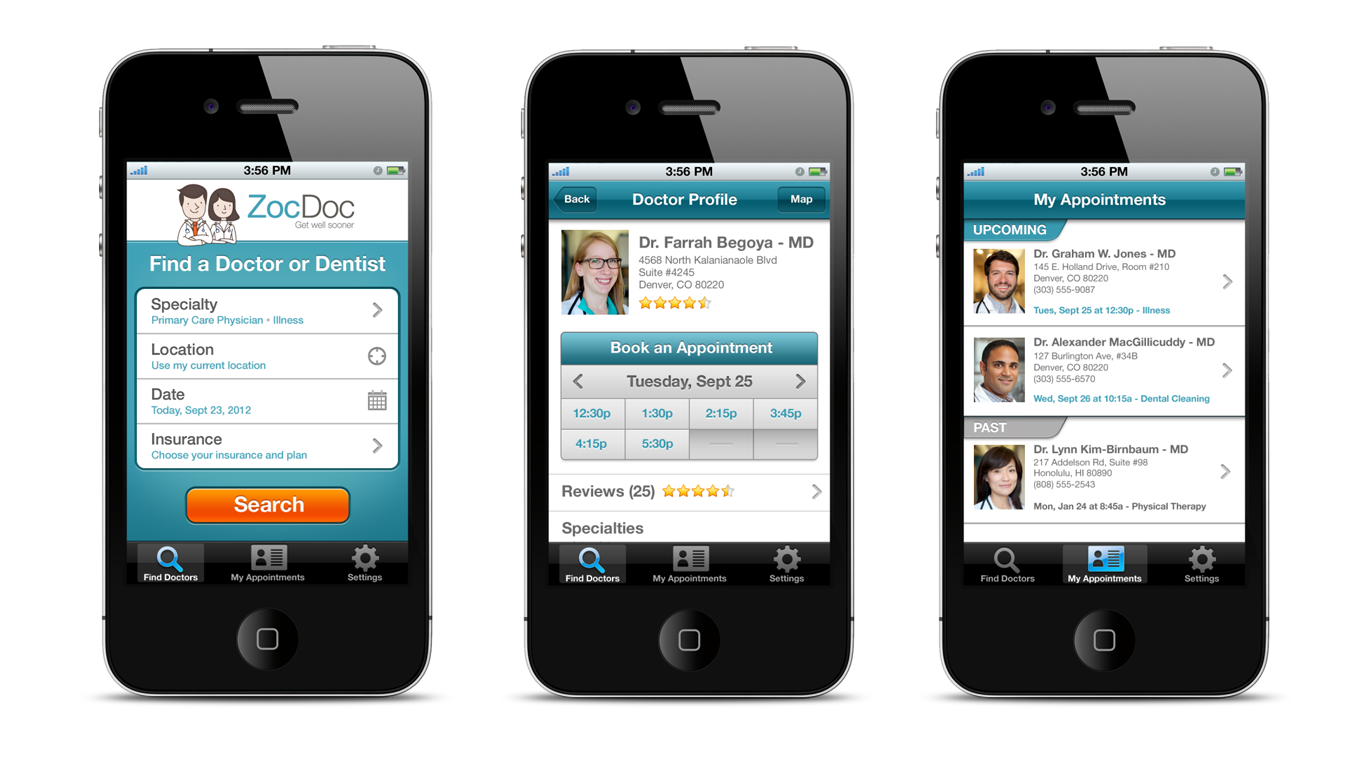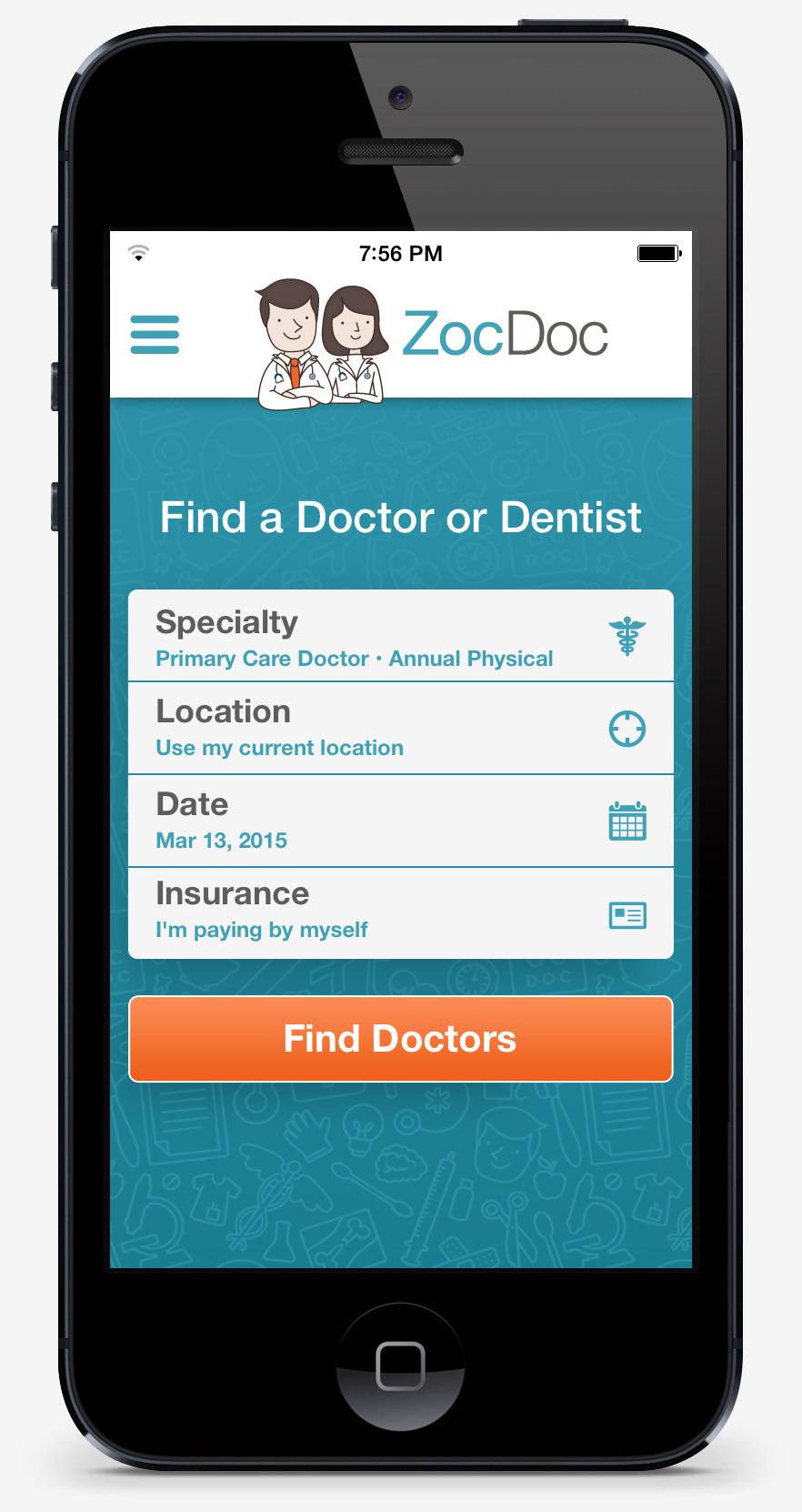 The ZocDoc web and mobile products were recognized with an IxDA award for helping to disrupt the healthcare industry. I headed the production of the submission video below... and included a surprise ending at 1:42...