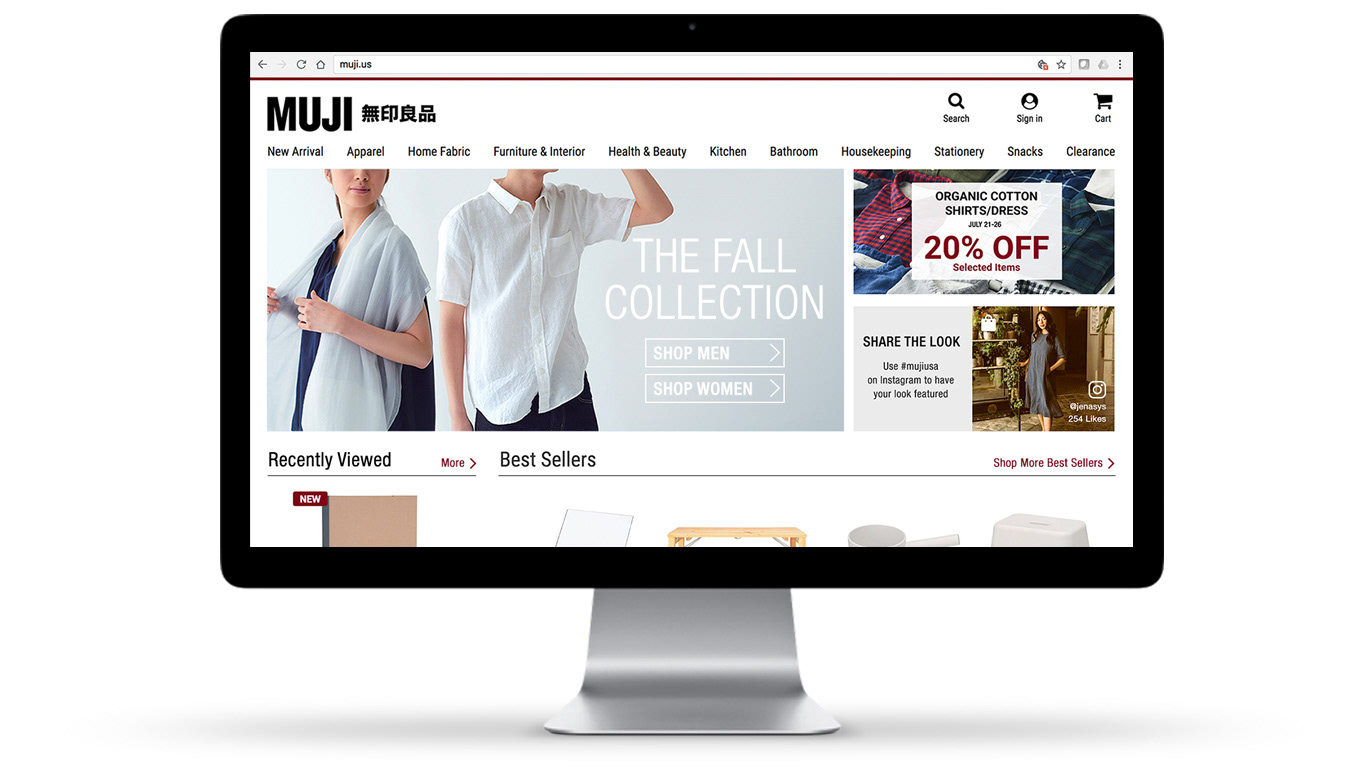 MUJI, originally founded in Japan in 1980, offers a wide variety of quality products including household goods, apparel and food. There are more than 300 stores in Japan and over 500 stores internationally, including six in New York City.
​​​​​​​

MUJI's customers are known to be loyal fans of their stores and products. However, online sales in the US did not reflect this. I was contracted to propose changes to the design and usability of MUJI's US online store with the constraints of implementing only minimal changes to the existing visual design. I did an audit of the website on both desktop and mobile devices and conducted user interviews to identify pain points in MUJI's online shopping experience.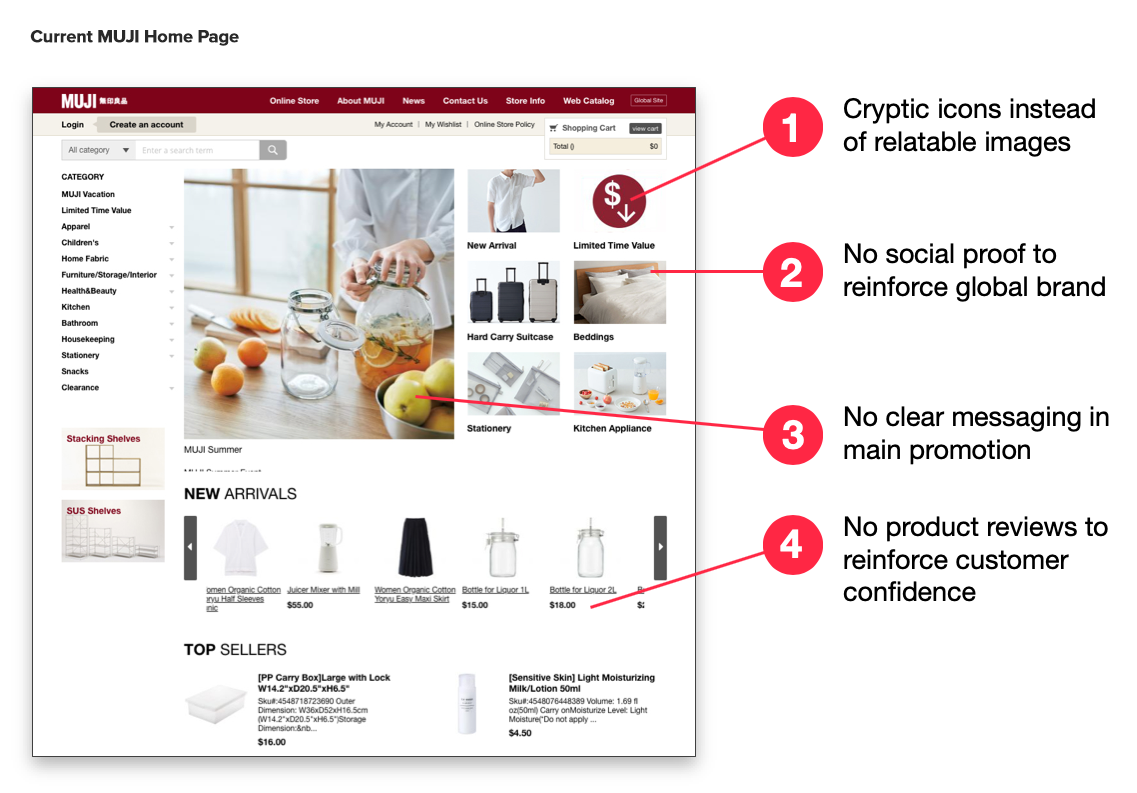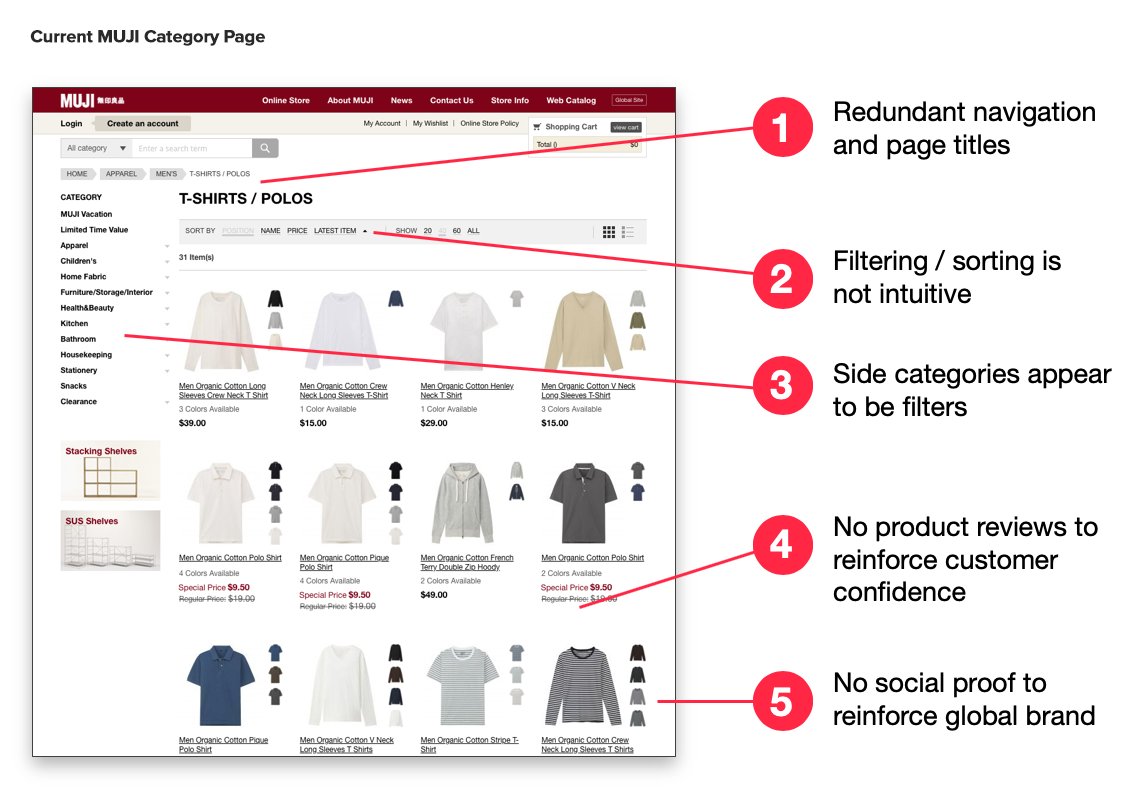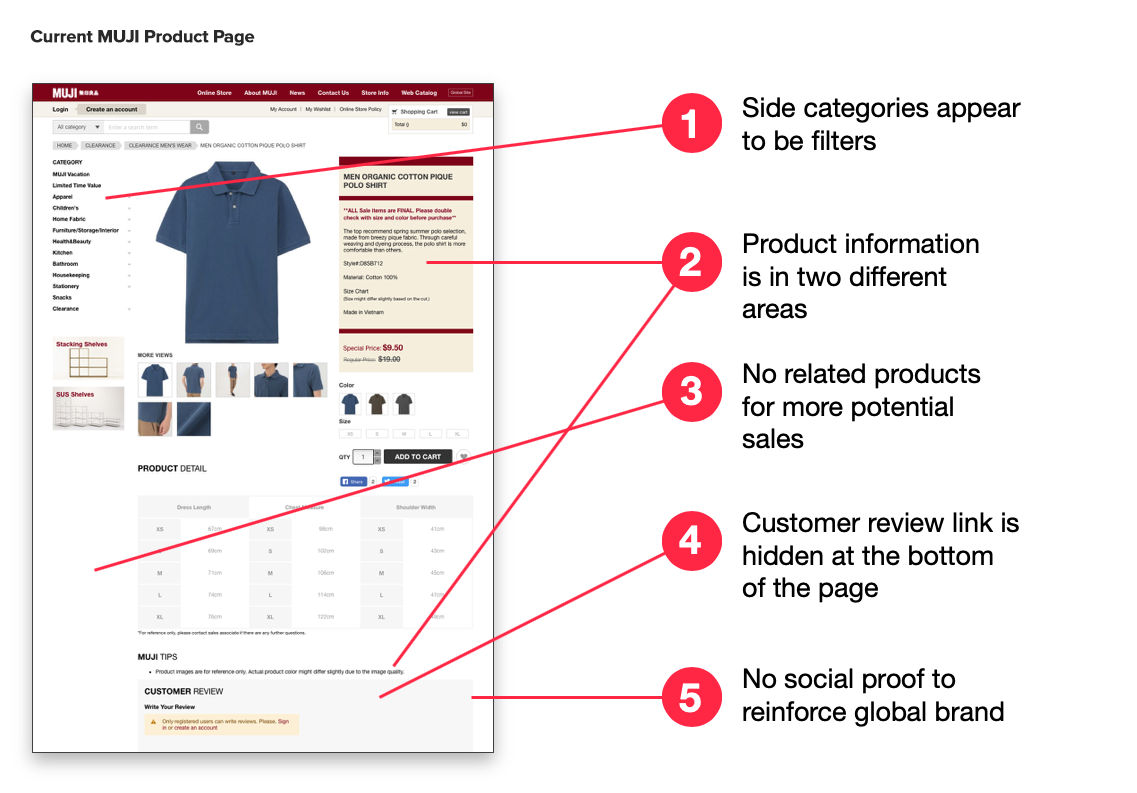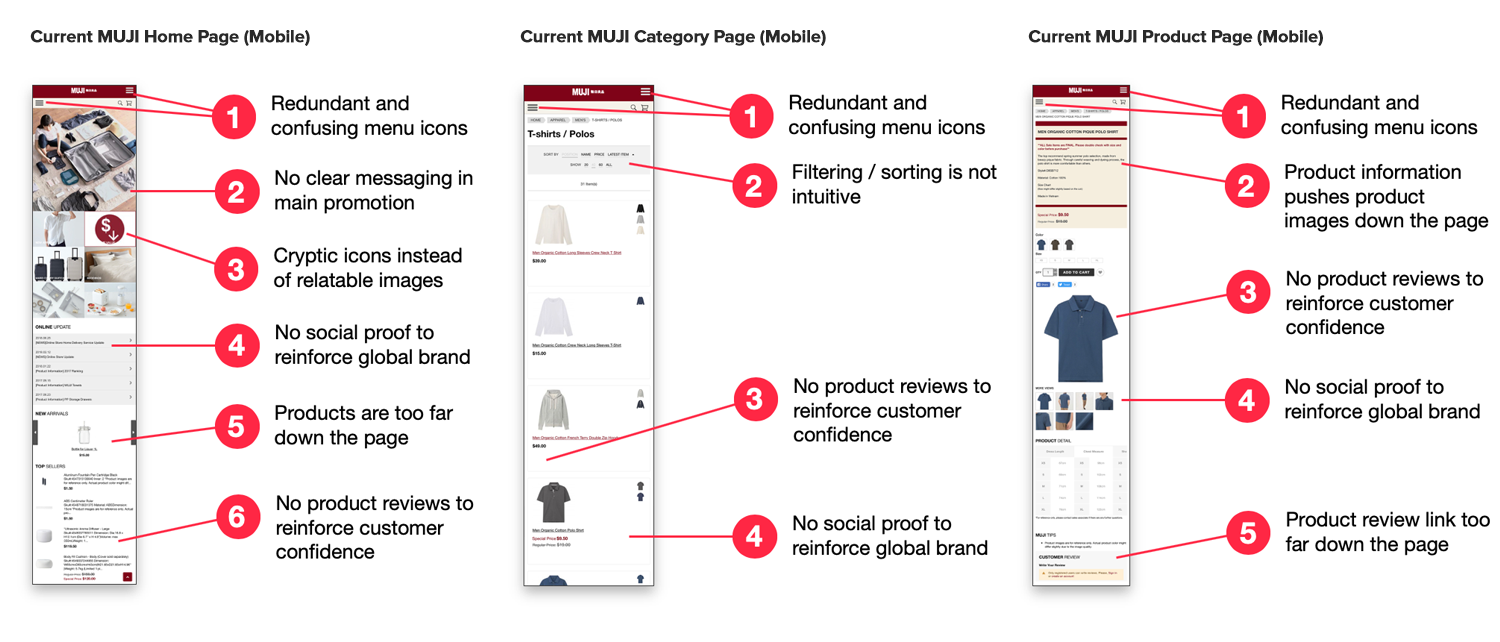 After analyzing MUJI's current US site, I did a comparative audit of other industry leading e-commerce sites to serve as benchmarks and identify areas where the design could be improved.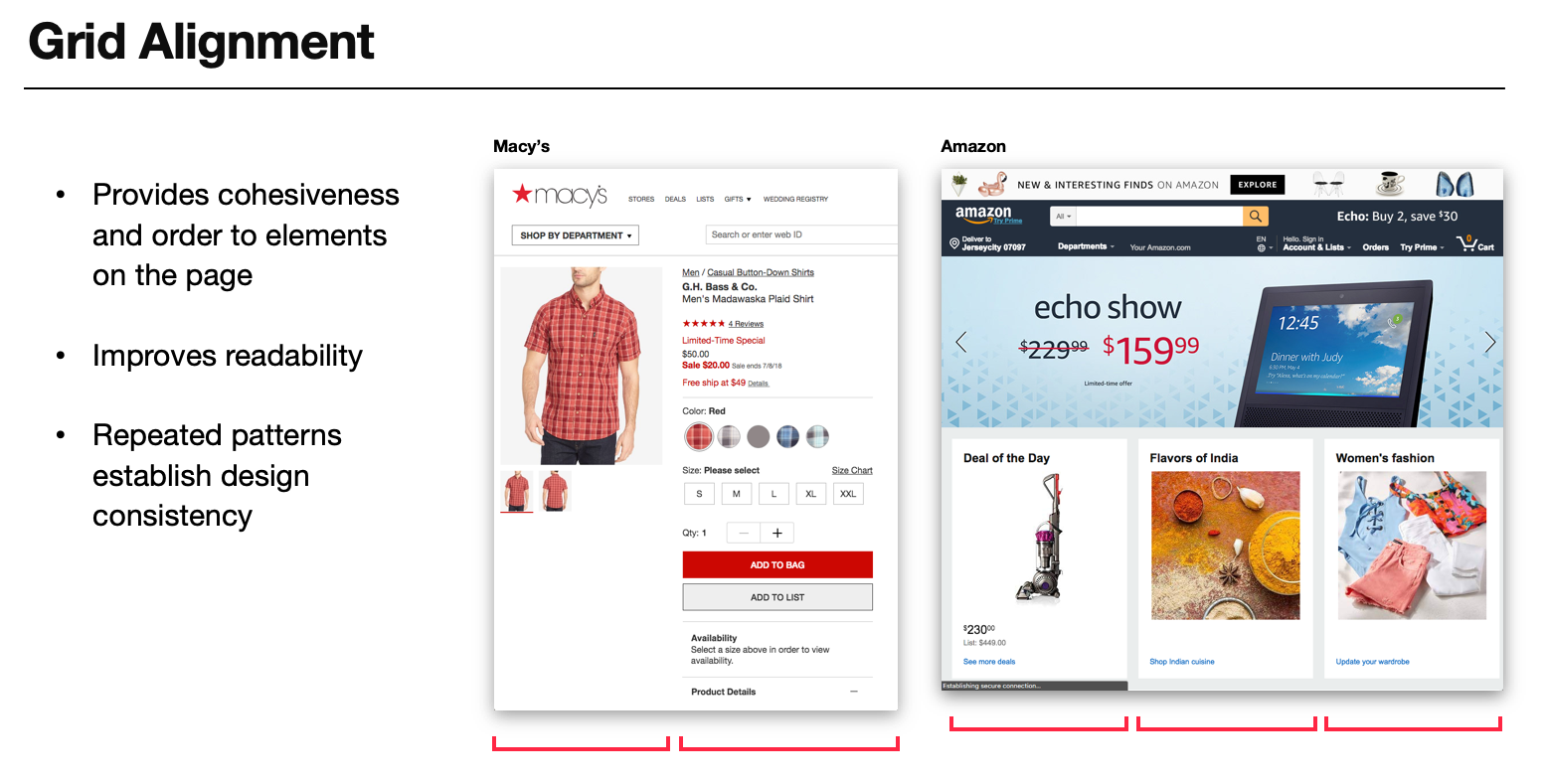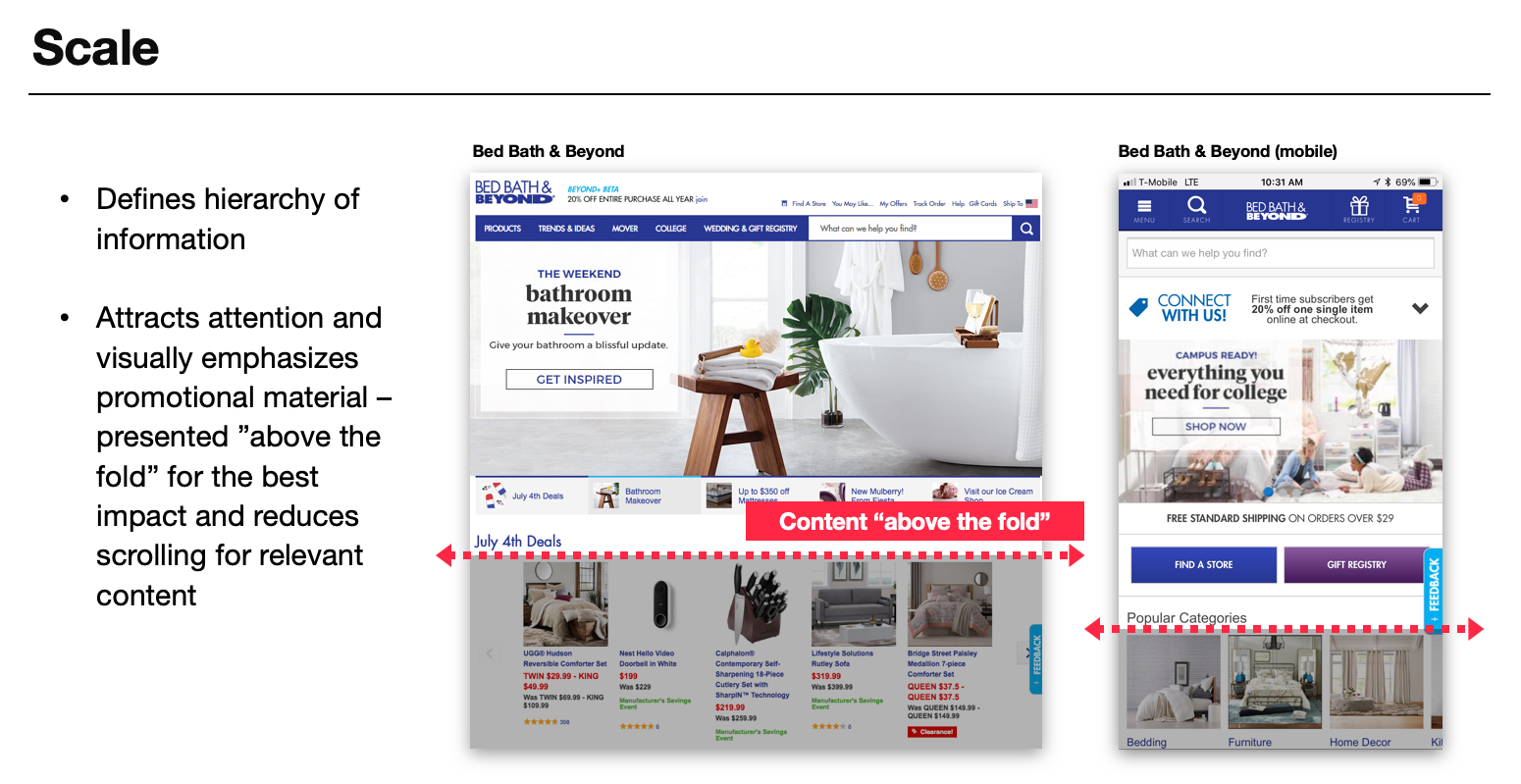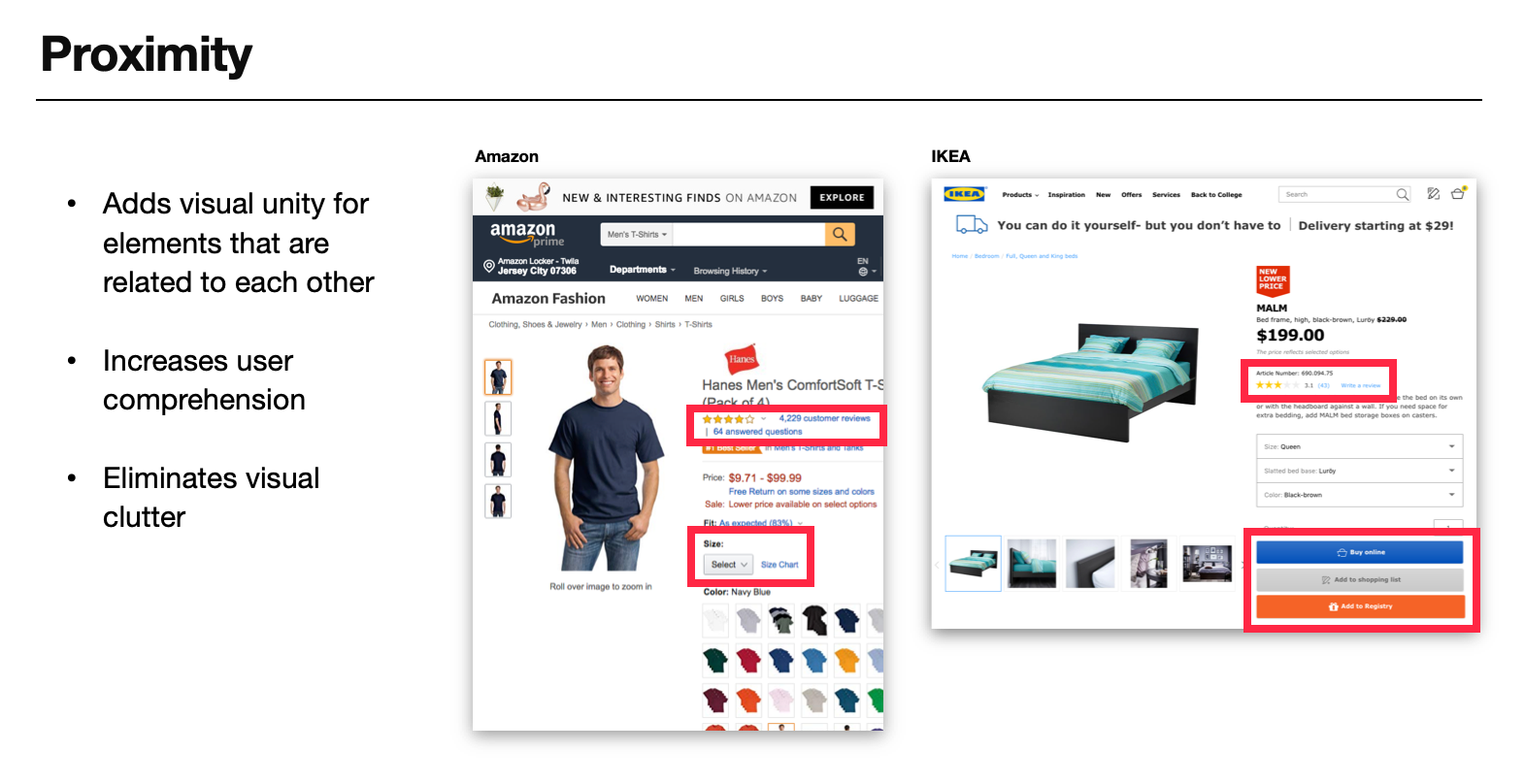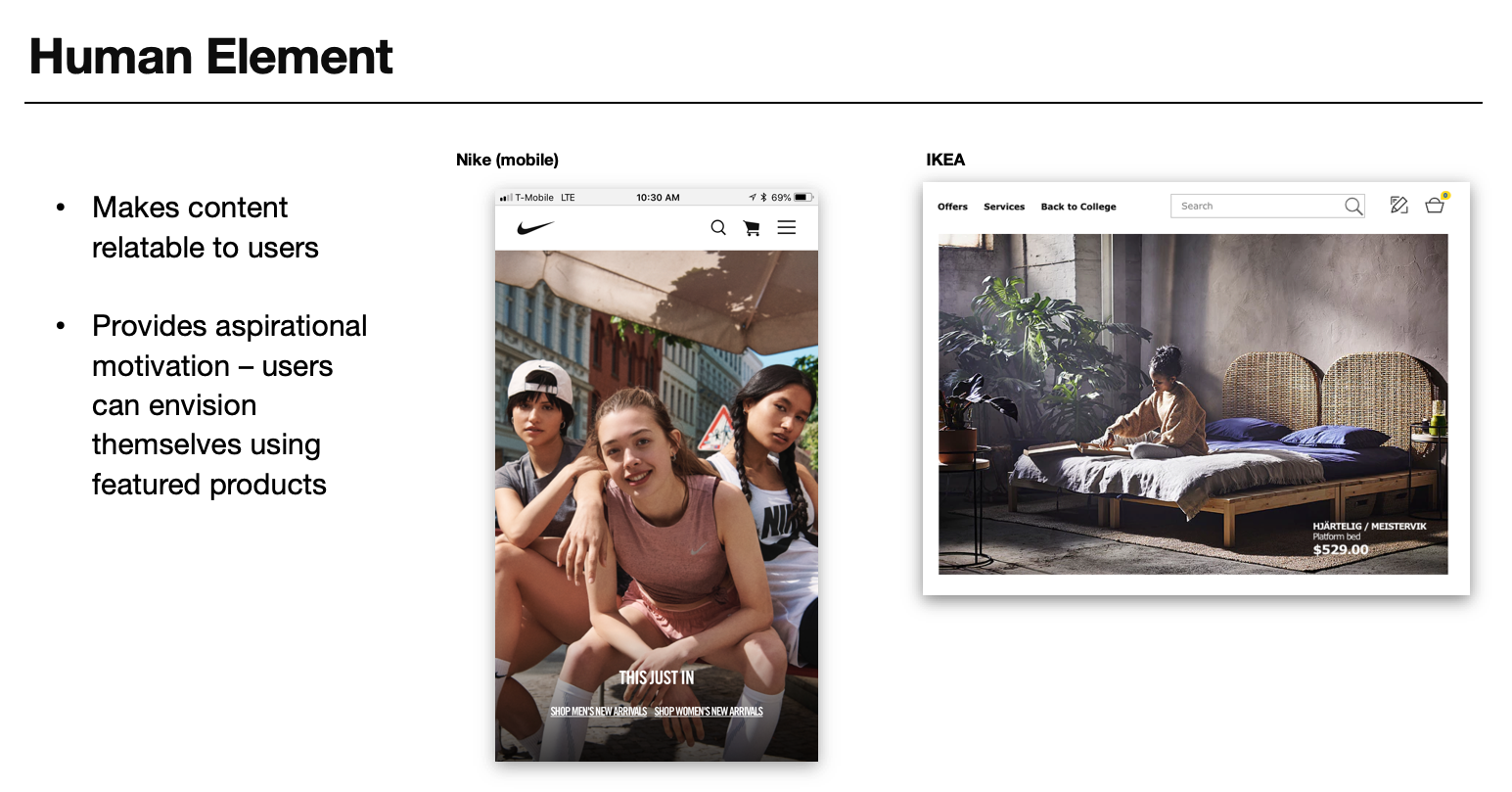 Finally, I proposed changes to MUJI's US online store based on the insights gained from my analysis of their current site design, user interviews, and comparative site research. I supported by my findings by conducting user tests between the current design and my proposed designs.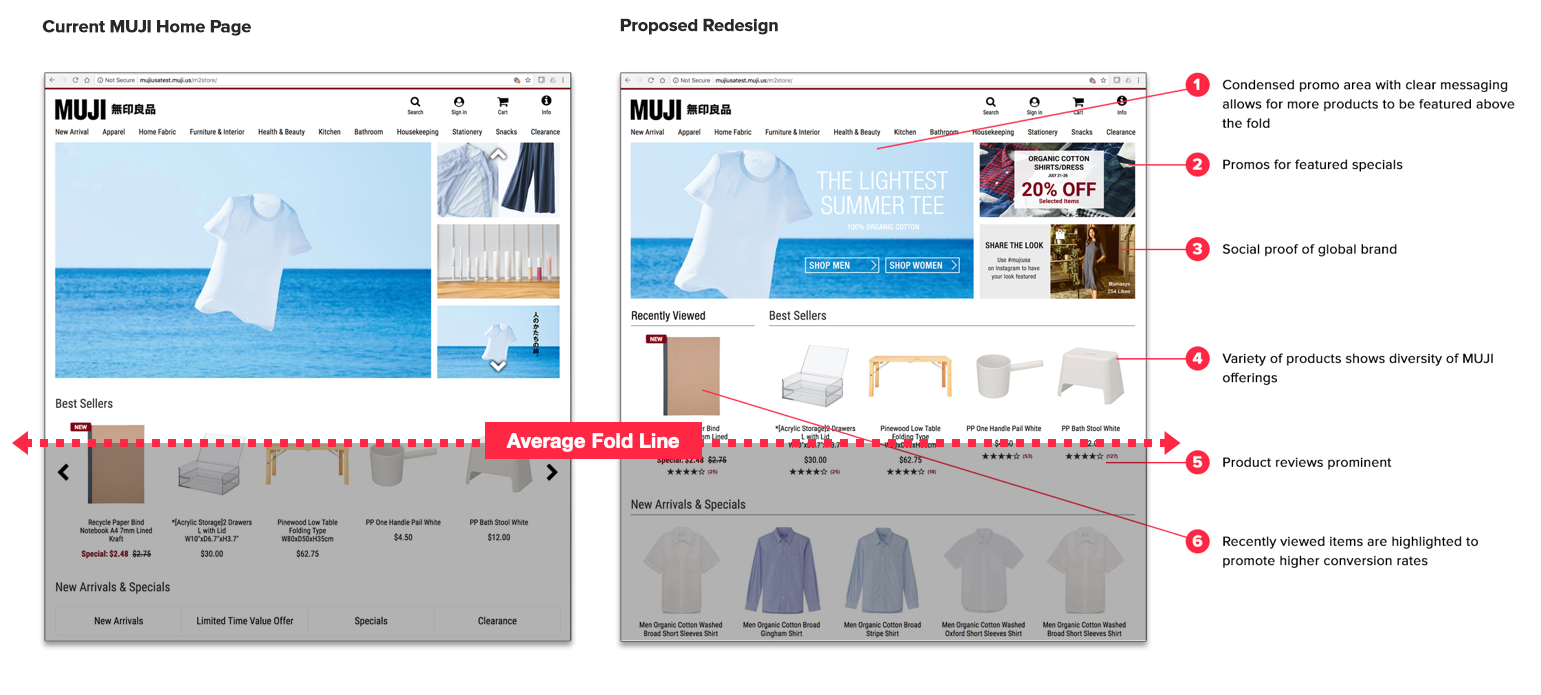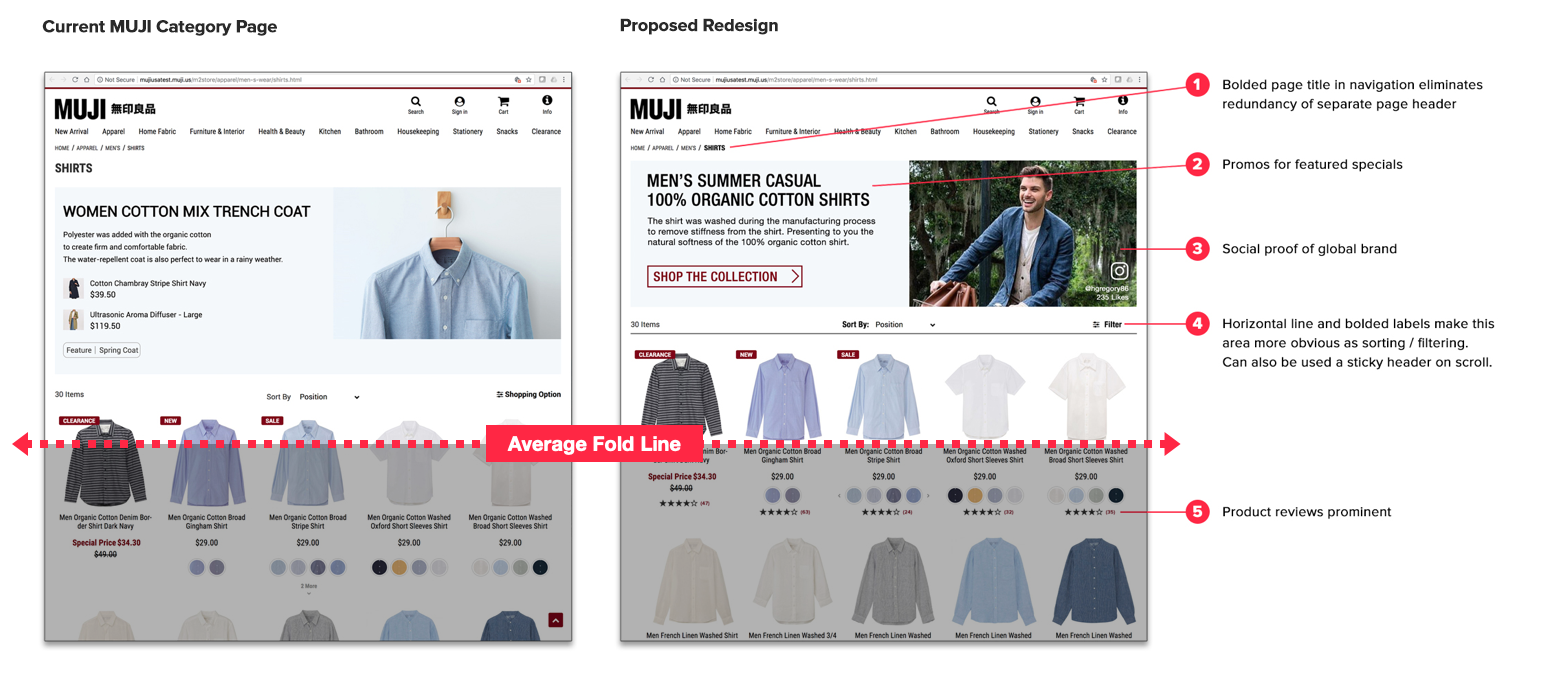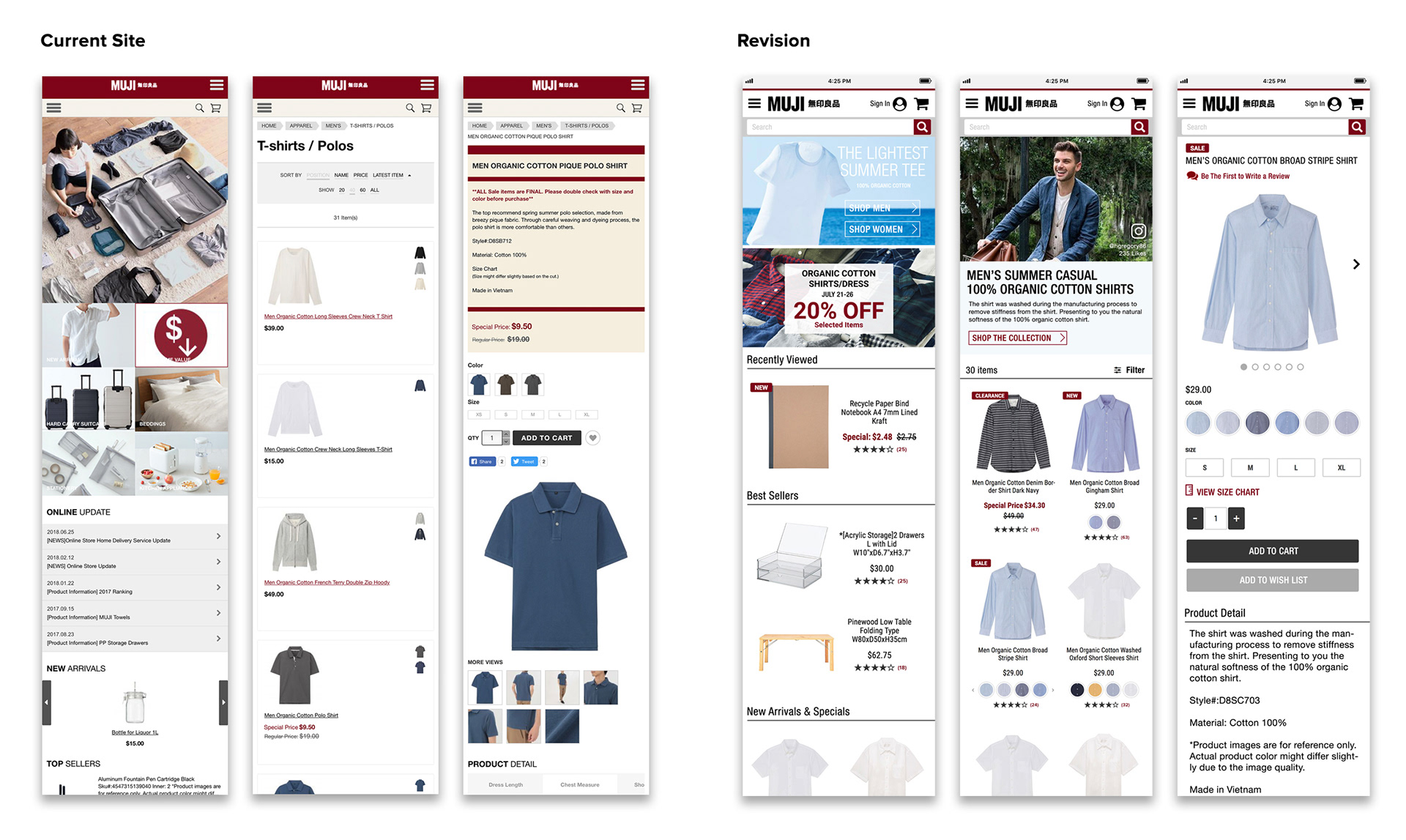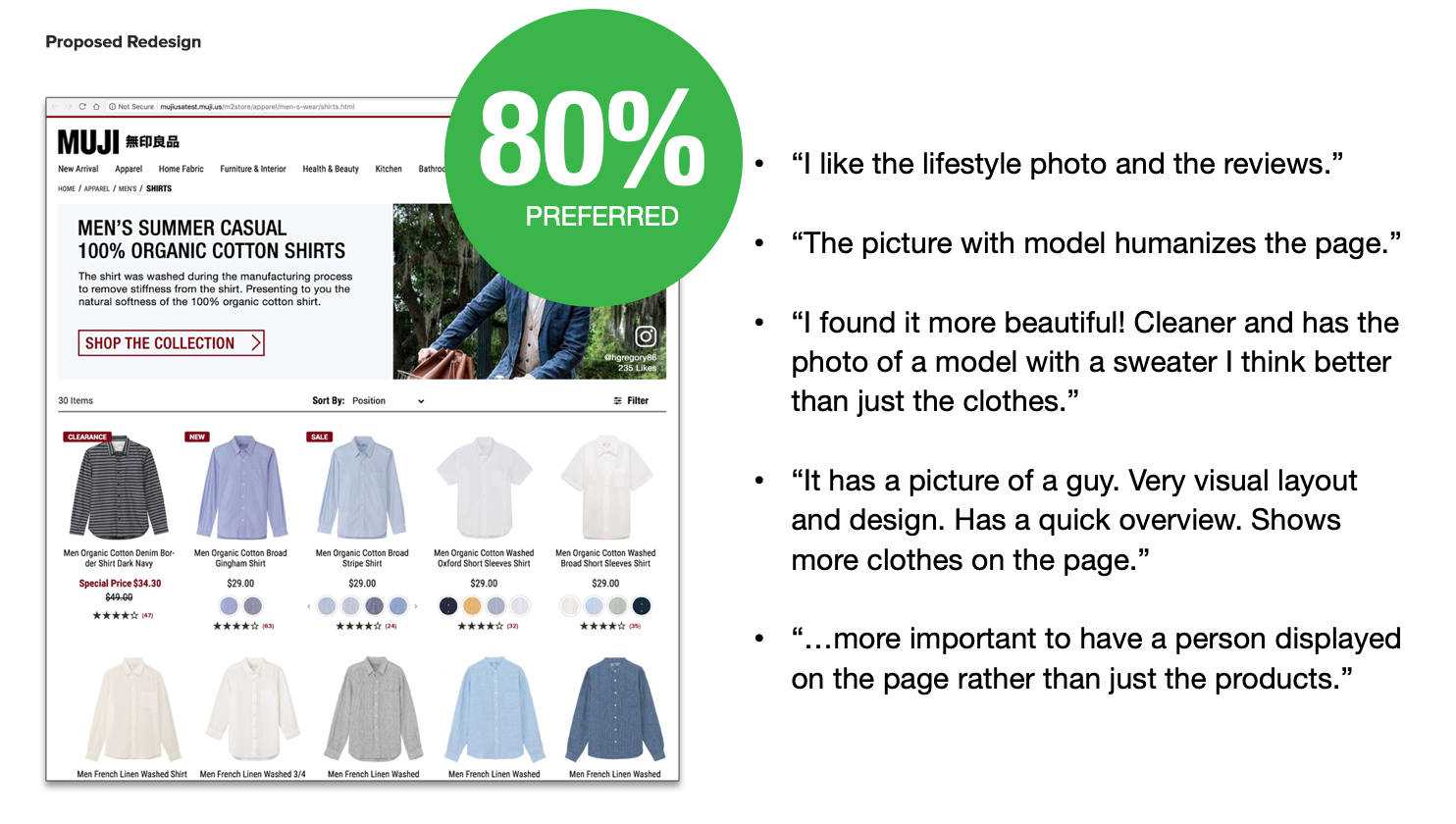 As a result of my research and design audit, MUJI USA applied my templated redesign to their new site - 
https://www.muji.us/store/